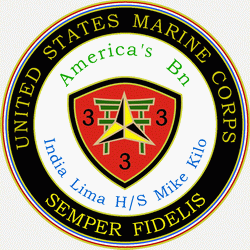 3/3 RVN Ass'n  Vol  1  Issue 12  05/01/2008

I'm trying something new here, to save file space, as well as ease of installing the newsletter online.

I've converted the regular offline document I publish into a .pdf format.  Just click the logo to the left ... the Newsletter in .pdf should download and open.

If you do not have a PDF viewer, or have an older one you can download the latest one at: ADOBE
Email any constructive comments to: