3/3 RVN Ass'n  Vol  1  Issue 2    01/01/2005


Issue #2

This is issue #2 of a new newsletter for 3/3 Vietnam era Marines, Corpsmen, Doctors and Chaplains.

We will attempt to publish this newsletter three times a year for the foreseeable future in September, January, and May.

Please contact us to include or request items of interest.

All submitted items may be edited for content, and may be included if of import at the leisure of the editorial staff. 

Reunion 2004 pictures

H/S '65 Group

Ponec, Behrens, Gibson, Miller, Stout & Waszak

SgtMjr Neal King among friends!

Mike '68

Kzzinsky, Herron and Bobby Jefferson

This newsletter sponsored by our locator site:

Please inform us if you have internet access so we can reduce printing and mailing costs. Contact us via the website above..

This printed issue is currently mailed out to over 1,300 of our alumni offline.

Donations for print/mailing costs appreciated.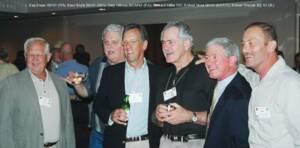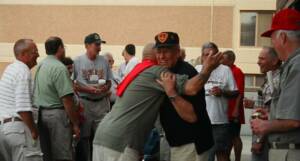 Remember Reunion 2006 Colorado Springs   Page 1

Mrs. Mildred Muir and son Scott Muir

Kilo '66 crew (Garrett's Grunts)

Poquiz, Biossat, Renquist, McClain, Garrett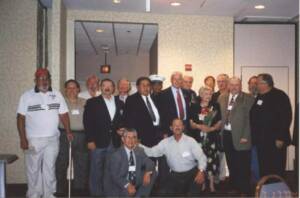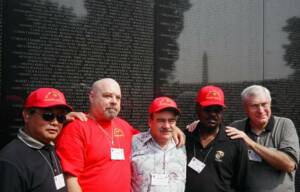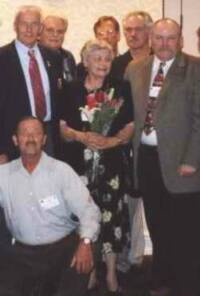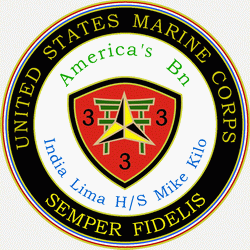 The 2004 COLA will be 2.7 percent for military and federal retired pay, VA disability compensation, SBP survivor annuities, Social Security, and other federal programs.

The COLA for these programs will be effective December 1st, and will be reflected in checks issued on 2 JAN 05.