The mailing of this newsletter to our offline alumni is supported by your generosity.

Each $10 donation will receive a coin of your choice.  Contact Doc Hoppy for details.
3/3 Coins are serialized.

Combat Action

(no Ser #)          

Click on coins for larger view

3/3 RVN Ass'n  Vol  1  Issue 3    05/01/2005


Issue #3

This is issue #3 of a new newsletter for 3/3 Vietnam era Marines, Corpsmen, Doctors and Chaplains.

We will attempt to publish this newsletter three times a year for the foreseeable future in September, January, and May (printed).

Please contact us to include or request items of interest.

All submitted items may be edited for content, and may be included, if of import, at the leisure of the editorial staff. 

This newsletter sponsored by our locator site:

Please inform us if you have internet access so we can reduce printing and mailing costs. Contact us via the website above..

This printed issue is currently mailed out to over 1,500 of our alumni offline.

Donations for print/mailing costs appreciated.

Remember Reunion 2006 Colorado Springs   Page 1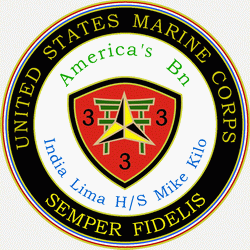 April 30, 1967

The September 2004 VFW magazine article is but a brief account of the events leading up to 881S, 4/30/67 on 881S, and events that surrounded us from 861 and 881N.   The brevity of this input about 881S by Donald is a reflection of Ed Murphy's book "THE HILL FIGHTS" The First Battle of Khe Sanh and Austin Deuel's "VIETNAM - EVEN GOD IS AGAINST US."  

In Murphy's book only one-tenth of the book is devoted to Mike Co. thanks to Donald and a hand full of others.   Now that so many of us have been found after all these years we could put together one hell of an article about Sunday, April 30, 1967.   Most of the medals for valor were posthumously awarded from what I can see.   Lt. Mitchell was KIA and I don't recall any staff NCO's around ground zero that day.   I realize I was hit in the initial onslaught, but what about the guys who hung around that day to care for their dead and wounded brothers.   For about 5 or 6 hours somebody kept the gooks at bay, from overrunning us.   I know for a fact that the gooks were within spitting distance of us, throwing chicoms, but they didn't get to us. Why?   I'd personally   like to thank Austin, Blatt, Calhoun, Cordileone, Gensor, Plante, Snider, Apia, Wheeler and anyone else that helped save my bacon that day to put a timeline on paper.   I think it would be one hell of a Marine Corps moment, and some of these guys really needed to be recognized for their valor and determination.  Nobody of any rank was alive at ground zero to recognize them for the job they did that day.   During all those hours of dodging hundreds of mortar rounds and thousands of bullets, somebody was taking care of business and kicking some ass; otherwise the gooks would have gotten us all by lunchtime.   It's my understanding that 1st & 2nd platoon were cut off and pinned down by ambush fire from more than 100 heavy fortified NVA bunkers on 881S.  

Semper Fi Brothers                             Bob Moffatt

Bobby,

I would love to participate in a recall of that day for 2nd platoon. I am still scared stiff from that morning. Towards the end of the day, I no longer cared about much of anything. Thanks for thinking of all of us.   We did it cause we are brothers! 

         Lester Ray Calhoun

(These are only two of a number of postings on this subject)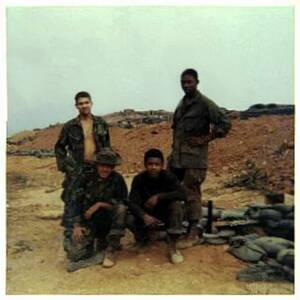 Mortar Team 1  LZ Alpine Mar-Apr 1969  Mike Co.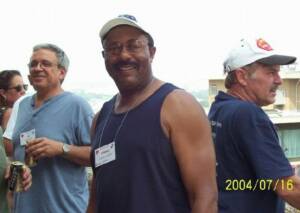 Tommie Jacobs  I/3/3 1965  Gunner