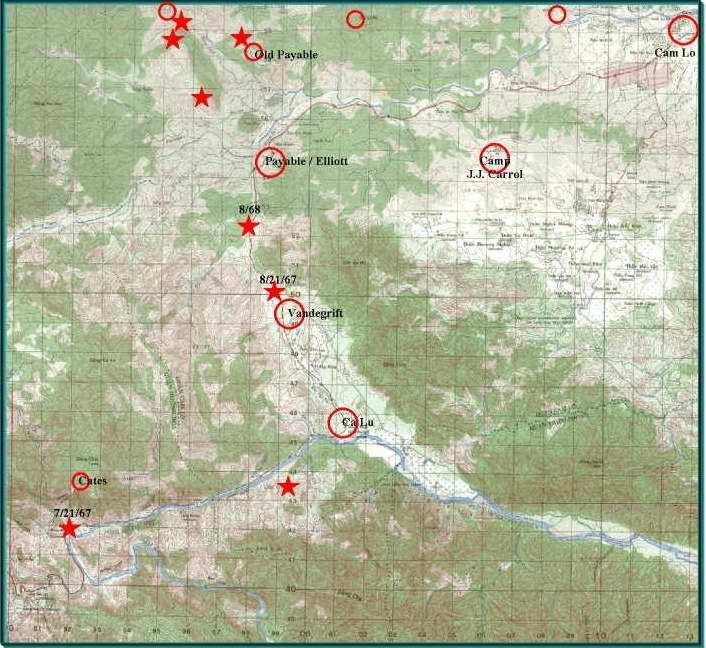 This map all though redundant of the Khe Sahn & Rock Pile maps gives a better view of the terrain along Highway #9.

It's a wonder we didn't get ambushed every time a truck convoy went to Khe Sahn. In late 1967 things did get a little out of hand and Highway #9 was closed down from Ca Lu west to Khe Sahn and wasn't reopened til sometime after the 1968 TET offensive was over. Getting ambushed along Hwy.#9, especially between Ca Lu and Khe Sahn was probably the scariest thing that could happen to a young Grunt. On one side of the highway was shear mountains and the other side fell right off into a river, there was no where to go, but hold the little piece of ground you were standing on.

To see a couple of pictures of Hwy#9 looking East, from near the Ambush site of 7/21/67 click here:




then use your browsers back button to return to this page.