First Name                                           Last Name                                         

Company/Unit                         Other Unit                      1st tour           2nd tour

Mailing Address:

Street or PO Box                                    City                                                     ST          Zip Code

Total Adults (for Registration fee) ...

Total number for Banquet ...

Guest Names (if more than four, enter additional names in "comments" box below:

Staying at Regal Sun?           Flying or Driving              Interested in Reunion Book (cost $20-25?)

3/3 RVN Reunion 2008

Regal Sun Resort Hotel

Orlando FL

Now, all that's left to do to finish your registration

is to send off a check/money order for the

total of adults and banquet meals to:

3/3 RVN Ass'n

% 1638 SW Coral Reef St

Sebastian FL 32958

and click the logo below to go to the

Regal Sun Resort's site to reserve a room
(
if needed
)
.
They are currently accepting reservations!

First come first served !

Phone:                                               Email address:

Emergency contact & Ph:

This page was last updated: January 6, 2012


Please fill in the following form completely and then click the SUBMIT FORM button. 

Note: Register with the Hotel for room(s) separately (see below).

This form is for reunion registration and banquet meals only.

Submit then scroll on down for Hotel info


Under 12 .. 1/2 price Banq.

Hotel links updated 01/22/08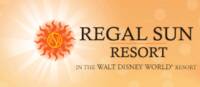 Note:  The Regal Sun Resort

was previously named the

Grosvenor Resort Hotel