Feb 18-July 4, 1969

(Names in red were Killed In Action)

February 22nd

Morris Brannom II

March 1st

Frank J. Longhat

March 5th

Kenneth W. Beck

Terry W. Booker

Eedward L. Clute

Lloyd A. Crombie

Salavador Garcia

John R. Keeney

Robert S. Maly

William D. Page

Gary C. Rausch

David R. Shaffer

March 8th

Roert F. Larsen

Donald E. Mara

March 16th

Mike Stafford

March 22nd

C. E. Armitage

March 24th

Ronald L. Coker

Frank L. Drone

Ronald E. Playford

March 31st

Marcus Andrews

April 23rd

S. N. Lundmark

April 30th

Edward L. Clute

Donald D. Shumaker

May 16th

Thomas Jackson

Michael D. Wallon

May 17th

Lawrence DeMilio

Milton Osborne

May 18th

Leonard G. Morin

May 19th

Taft Benjamin

Wiley B. Earley

Gary R. Wood

May 22nd

Michael J. McKeon

June 17th

Kenneth W. Beck

Randy W. Bentley

Gary E. Burnett

John W. Coleman

Ely Colon

Johnny C. Copeland

Derrick Core

John W. Davis

Michael D. Dawson

Joseph F. Dostie

Donald B. Foster

Joseph D. Fournier

Winford A. Garrison

Johnie F. Granberry

C. Rick Hazelwood

Harold R. Hedlund

William T. Henry, Jr.

James J. Hulsing

Ernest H. Ivy

Leo Josey, Jr.

Ronald S. Kingsbury

Bruce Kolter

Chris J. Kujawa

Robert R. Murray

Cleveland. Murry

Gerald K. Neer

John T. Nees

Roger D. Pelkey

Wm.  J. Revell III

John Reynero

Roger D. Rosenberger

David B. Shaffer

Claude R. Sparks

David M.  Steele

Charles A. Stevens

William M. Stone, Jr

Willie C. Terrell

Arthur L. Varnau, Jr.

Perry G. Wilson

Robert W. Witty

Dale W. Wood

June 29th

Kenneth W. Beck

Gene C. Brockett

Kelly P. Carter

July 1st

Doc Tim Roth

During the course of the war, 3,000+ individuals received over 3,400 Purple Hearts in 3/3. 

546 of those perished in VietNam

Additionally, 104 3/3 alumni were KIA

in subsequent tours/units.

Scores more were WIA.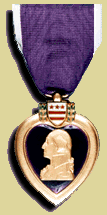 The following list is to Name and Honor those who gave their all in the course of my watch, and those who sustained combat wounds… 

(I feel this list, of 78 Purple Hearts, which is probably incomplete,

but it is all that I can document at this juncture.)

The above 77 listings of Wounded, and Deaths amounts to about 2/3 of the Company Strength that was in the bush on any particular day, and is for a 121 days period of time.  As I said previously, I do not believe it is complete, nor does it account for those with Malaria, Dysentery, Immersion foot, and countless other afflictions.